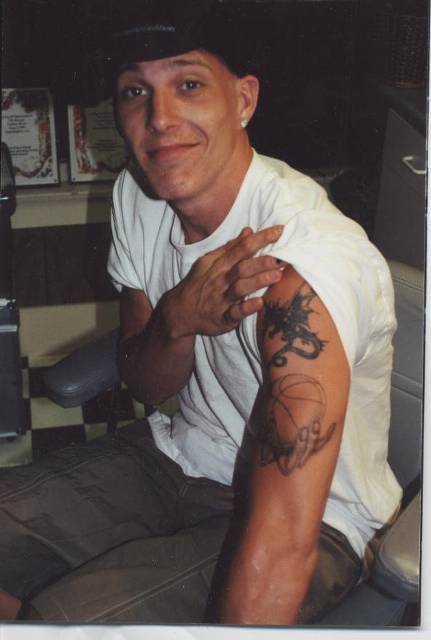 In the late 90s the Sacramento Kings became one of the league's great teams - and ultimately one of its underaccomplished - due partly to Jason Williams arrival. Catching the Kings on national television now became easy. Here was a team both charismatic and reckless, balanced and flawed. For the start of the 1998-99 season, Jason Williams and Paul Pierce were the early favourites for Rookie of the Year before Vince Carter usurped their spots at the top of the rookie class. Regardless, Williams netted a spot on the NBA All-Rookie First Team with his flash and style. Whether by side-arming no-look passes or crossing over opposing point guards, the Kings became must-watch NBA basketball. None of us wanted to miss his next highlight.
Which is why Jason Williams' (affectionately known as White Chocolate) retirement from the NBA, just yesterday, is as underwhelming as the eventual plight of those cherished Kings teams. There's that old Neil Young line (it's a bit overused I realize, but I digress), "It's better to burn out than to fade away." And Williams did fade away. He managed to sign on with the Clippers this summer, during, what was for him, a quiet off-season of free agency. The news of his retirement will barely register with most sportscasts, though at one time his jersey was the highest-selling of any NBA player.
What I remember about Williams is that he made the pass cool. For ninth-grade basketball players, most of whom could barely touch the rim, we took unprecedented levels of influence from his game. Granted, we were taking influence of that infamous, reckless style, but scoring was no longer the most important aspect to the game. If we could fire a no-look pass with flair, that was just as good.
During English class in Grade ten, my teacher requested the class write a report on someone who greatly influenced our lives. Not wanting to go with the requisite choices of Pierre Trudeau or Martin Luther King Jr., I chose Jason Williams. A guy who was suspended from the University of Florida towards the end of his collegiate career for smoking pot. A guy who was the Eminem of basketball. He was a little misunderstood, a little trailer park trash, but his game was undeniably fun to watch. A logical choice for an impressionable NBA junkie. At one point his Kings team was the only in the league to average over 100 points per game. Offense was going down the tubes and Williams did his best to keep it alive. Shockingly I received an outstanding grade for the report.
When Williams ended up on the Memphis Grizzlies, his individual play flourished. Hubie Brown did his best to tame J-Will's wild tendencies. The reckless point guard was now among the league leaders in assist-to-turnover ratio. He posted his best statistical season as a Grizzly. But we all tuned out. The half-court bounce passes were few and far between. I have no idea how to sum up the career of a guy like Williams. He faded away, my support diminished. Though I always felt a twinge of excitement when Williams came in for the Heat and occasionally launched up some ill-advised three-pointers. There was a joy to his game that wasn't really conducive to the pro game. Here I'll leave you with a video of some moments in a difficult, and awe-inspiring, career: